SAVE THE DATE & RSVP FOR AN
IN PERSON DISCUSSION & BOOK SIGNING:
VETERAN BLACK PANTHER AND FORMER POLITICAL PRISONER ERICKA HUGGINS TO
SPEAK IN HARLEM @ THE SCHOMBURG CENTER FOR RESEARCH IN BLACK CULTURE
TUESDAY, OCTOBER 25, 2022 @ 6:30pm
IN-PERSON
Join us in person for a conversation with early Black Panther Party member and a leader, Ericka Huggins, former party members Lynn French and Yasmeen Majid, and photographer Stephen Shames, to discuss the women of the Black Panther Party and the new book Comrade Sisters that features Shames' photography and a narrative provided by Huggins. The book also includes contributions from over 50 former women members.
It's estimated that six out of ten Panther Party members were women. While these remarkable women of all ages and diverse backgrounds were regularly making headlines agitating, protesting, and organizing, off-stage these same women were building communities and enacting social justice, providing food, housing, education, healthcare, and more. Comrade Sisters is their story.
A book signing will follow.
This program is presented in partnership with the National Coalition of 100 Black Women, Inc. Manhattan Chapter. The National Coalition of 100 Black Women, Inc., Manhattan Chapter advocates on behalf of women of color through national and local actions and strategic alliances that promote its national and international agendas on leadership development and gender equity in health, education and economic development.
FREE AND OPEN TO THE PUBLIC
MODERATOR
DR ROBYN C SPENCER is a professional historian and author of The Revolution has Come: Black Power, Gender and the Black Panther Party. Brooklyn bred with roots in the Diaspora, she specializes in the history of the Black freedom movement in the United States.
ACCESSIBILITY
ASL interpretation will be provided upon availability of interpreters. Live captioning is available for streaming programs. Additional accessibility requests can be made by calling 212-340-0951 or 212-340-0909, or e-mail accessibility@nypl.org.
Header image: Photo by Stephen Shames
_________________________
GET THE BOOK
Readers who wish to purchase copies of Comrade Sisters, can do so in-person from The Schomburg Shop in Harlem (while supplies last). All proceeds benefit The Schomburg Center for Research in Black Culture.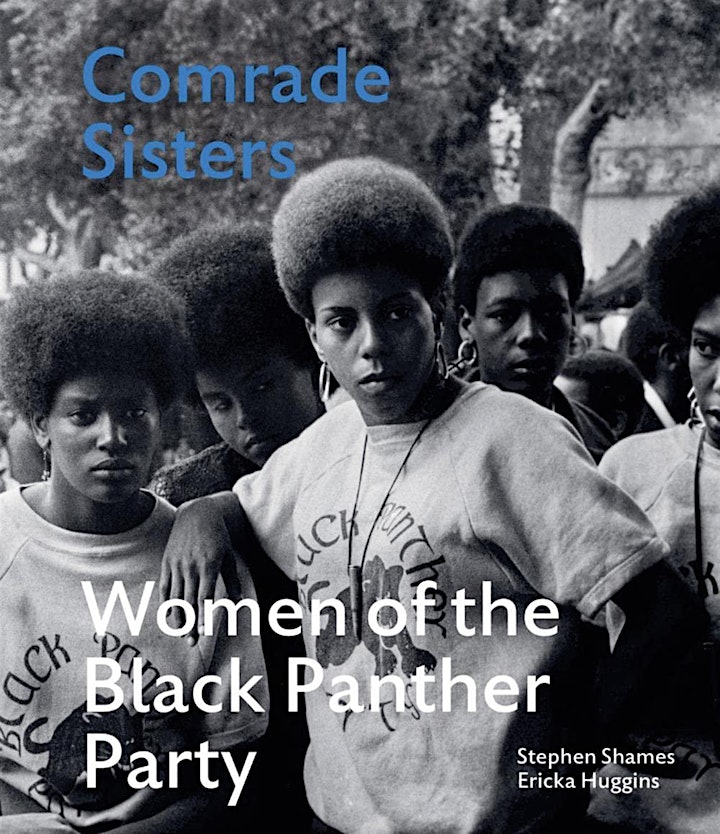 Many of us have heard these three words: Black Panther Party. Some know the Party's history as a movement for the social, political, economic and spiritual upliftment of Black and indigenous people of colour – but to this day, few know the story of the backbone of the Party: the women.
The book combines photos by Stephen Shames, who at the time was a 20-year-old college student at Berkeley. With the complete trust of the Black Panther Party, Shames took intimate, behind-the-scenes photographs that fully portrayed Party members' lives. This marks his third photo book about the Black Panthers and includes many never before published images.
Ericka Huggins, an early Party member and leader along with Bobby Seale and Huey Newton, has written a moving text, sharing what drew so many women to the Party and focusing on their monumental work on behalf of the most vulnerable citizens. Most importantly, the book includes contributions from over 50 former women members – some well-known, others not – who vividly recall their personal experiences from that time. Other texts include a foreword by Angela Davis and an afterword by Alicia Garza.


--