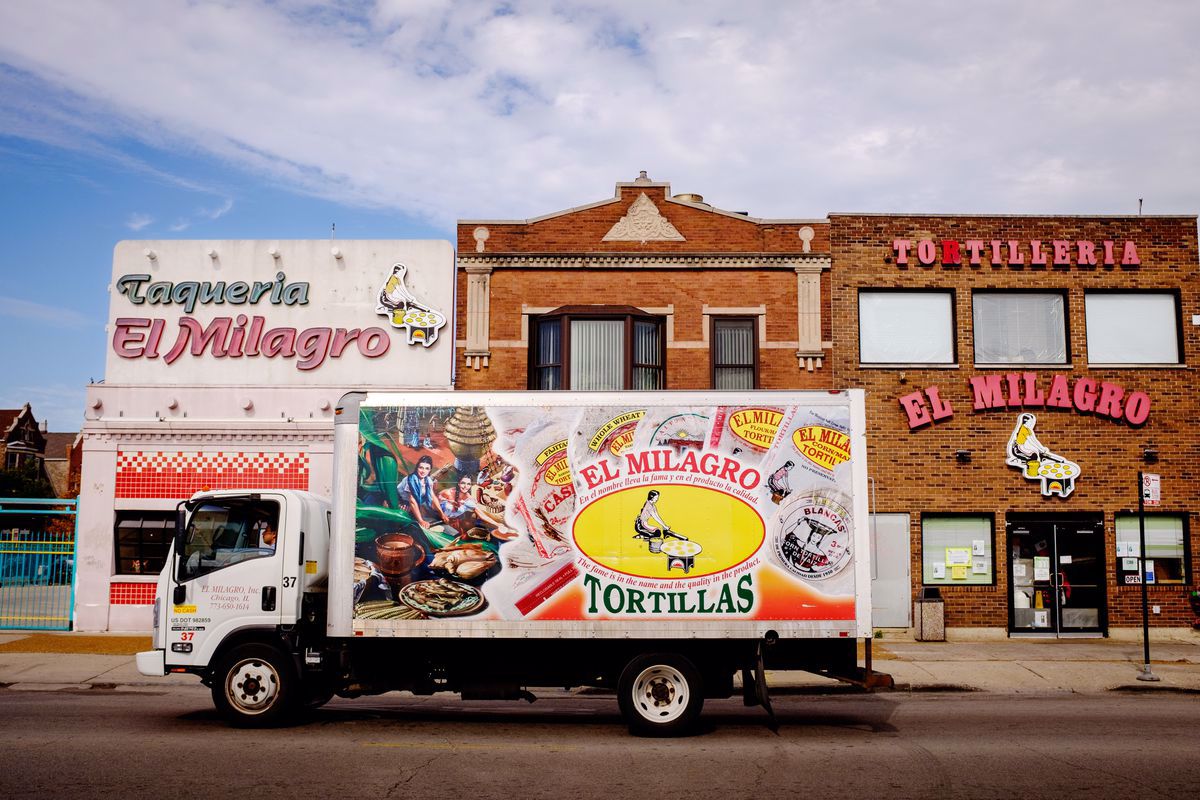 Celebrating National Hispanic & Latinx Heritage Month
This month, MOFAD is celebrating the contributions and influence of Hispanic and Latinx Americans to the history, culture, and, most importantly in our opinion, the food and drink of the United States.
From September 15 to October 15, the United States celebrates National Hispanic Heritage Month, which honors the cultures and contributions of both Hispanic and Latinx Americans past and present. A rather broad term, Hispanic and Latinx heritage encompasses all American citizens whose ancestors came from Spain, Mexico, the Caribbean, and Central and South America. According to The Library of Congress, the observation started in 1968 as Hispanic Heritage Week under President Lyndon Johnson and was expanded by President Ronald Reagan in 1988 to cover a 30-day period starting on September 15 and ending on October 15. It was enacted into law on August 17, 1988, on the approval of Public Law 100-402.
"The day of September 15 is significant because it is the anniversary of independence for Latin American countries Costa Rica, El Salvador, Guatemala, Honduras and Nicaragua. In addition, Mexico and Chile celebrate their independence days on September 16 and September 18, respectively."
Join us in celebration this Hispanic and Latinx Heritage Month by watching one of our past programs featuring Hispanic and Latinx chefs and food experts, explore one of our MOFAD x Eater digital city guides, and read one of our favorite articles on Latinx cuisine and culture.
PHOTOGRAPH: Outside El Milagro on 26th Street in Pilsen. Photo by Christopher Dilts for MOFAD x Eater City Guides.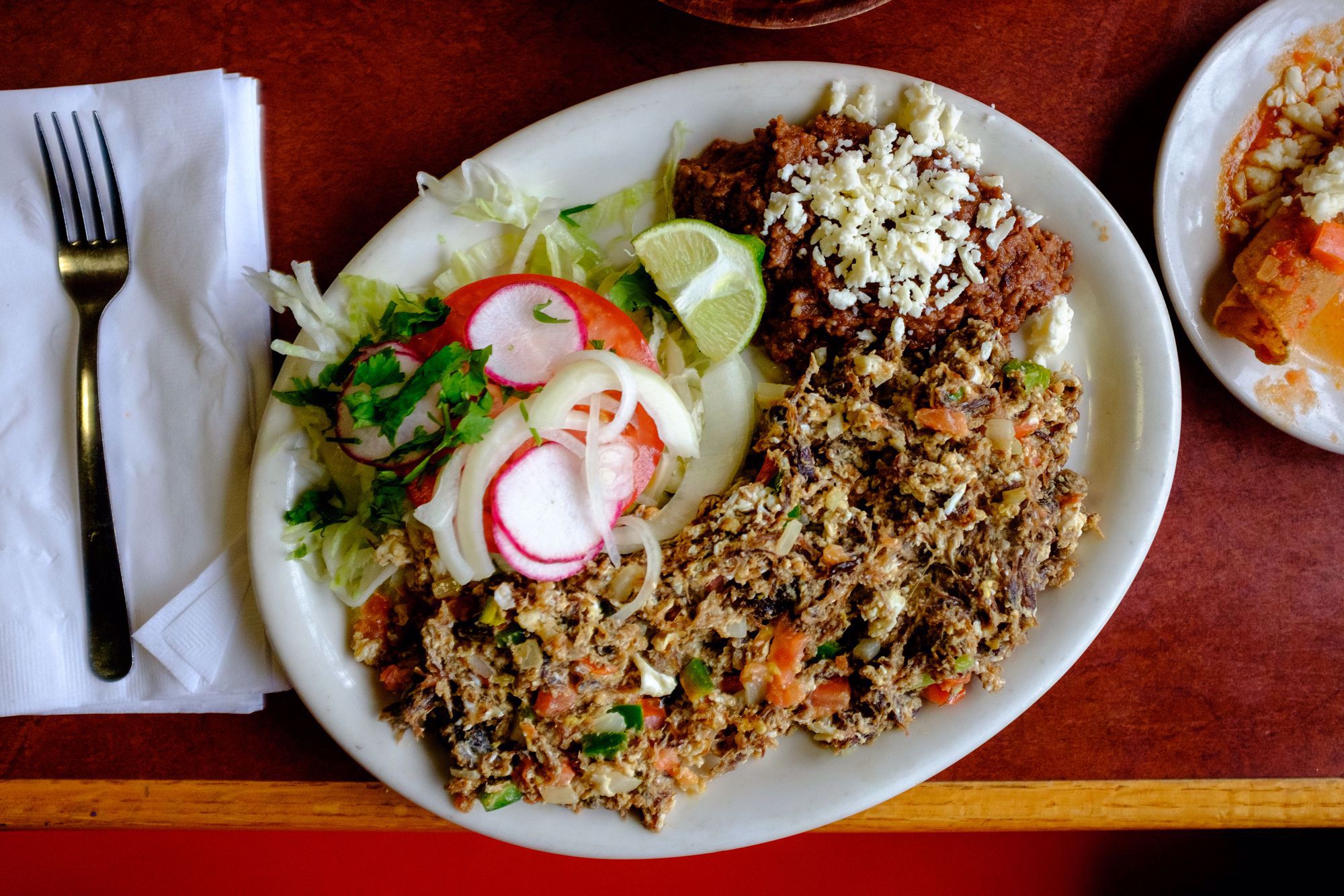 MOFAD City is a multimedia collaboration between Eater and the Museum of Food and Drink (MOFAD) that tells the stories of food cultures in neighborhoods around the country. The project's goal is to promote appreciation of immigrant food traditions and to inspire thoughtful discussion around the meaning of American cuisine.
More than a thousand miles from the border, Chicago has more Mexican immigrants than any U.S. city other than Los Angeles. Migrants from across Mexico have brought their culture, traditions, and renowned cuisine to the community established in the neighborhoods of Pilsen and Little Village, on Chicago's South Side. This is a guide to some of the restaurants and shops carrying on the food traditions of the states of Jalisco, Nuevo Leon, Morelos, Michoacan, and San Luis Potosi — from tangy mole sauce and spicy menudo soup torefreshing mangonadas and home-style tamales.
Watch the video, read the history, listen to the voices of local business owners, and plan your visit to Pilsen and Little Village, a vibrant center of Mexican culture in the heart of Chicago.
MORE MOFAD PROGRAMS
CELEBRATING LATINX HERITAGE
What can you expect to see in a cookbook from the country's first Puerto Rican food columnist? Not just Puerto Rican food. In Diasporican: A Puerto Rican Cookbook Illyanna Maisonet writes, "This book is for the Diasporicans— the 5.5 million people living Stateside who continue to cook the food of our homeland. This is for the tribe of Ni De Aquí, Ni De Allá ("not from here, not from there.")
While NAFTA has provided Americans with nearly unlimited access to ingredients like avocados grown south of the border, the rise in accessibility coincides with a growing scarcity of the very same foods for people in Mexico.
Alyshia Gálvez, author of Eating Nafta is joined by Irwin Sanchez, founder of Tlaxcal Kitchen; Dr. Miriam Bertran, coordinator of the food and culture program at Metropolitan University in Xochimilco, Mexico; Teresa Mares, author of "Life on the Other Border: Farmworkers and Food Justice in Vermont;" and Paloma Martinez-Cruz, associate professor of Latinx Cultural Studies at The Ohio State University, and author of "Food Fight! Millennial Mestizaje Meets the Culinary Marketplace."
Join food writer Alicia Kennedy in conversation with Jorge Gaviria, founder of Masienda and author of the new book MASA: Techniques, Recipes, and Reflections on a Timeless Staple, for a virtual discussion about masa — the dough made of stone-ground nixtamalized corn that is the foundation of Mesoamerican cuisine. The conversation will touch on masa's ability to transcend borders and connect cultures, and also explore notions of who certain foods or cuisines are for, and who gets to cook, eat, and express opinions around them.
Find more programs on our YouTube channel!
- Latinx Heritage edition -
After Japanese laborers emigrated to Mexico in the nineteenth century, a culinary merger eventually resulted in nori stuffed with carne asada. Learn more about
Mexican Sushi
from José R. Ralat for
Texas Monthly.
A food anthropologist looks back at a middle school program that helped her students celebrate the wide range of tamales across the Latinx food diaspora. Unpack the role of the
tamaleando
with Keitlyn Alcántara for
Bitter Southerner.
Plant profile: Ilex paraguariensis, aka Yerba Mate. Learn more about the ecological and cultural implications of South America's indigenous caffeinated plant.
A restaurant in Brooklyn embraces its roots with an annual chile roast. Read all about it from Andrea Aliseda for Harpers Bazaar.
Try cooking up iconic Latino food dishes featuring diverse ingredients and cooking techniques that have influenced the United States' food culture for many years with this collection of recipes from the Smithsonian National Museum of the American Latino.

950 Fulton Street, PO Box 380857, Brooklyn, NY, 11238